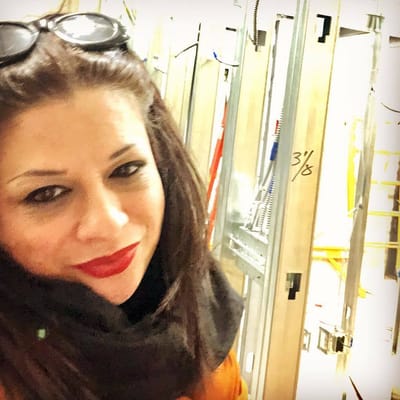 Sonya Sinha is the founder + owner of
SinhaDesign LLC
, a unique award-winning Interior Design firm which also offers Project Management and Construction oversight. Sonya is actively involved in conceptualizing, designing, building, sourcing, managing and executing luxury commercial build-outs and high-end private residences.
Inspired by Early Hollywood Glam, Vaudeville, Pink Flamingos and the Deep Blue Seas, Sonya often uses her own cheeky illustrations as springboards for her Interior Design work. Her designs are infused with intoxicating colors, delightful details and unexpected twists.
Professionally trained as an Interior Designer, Sonya holds a BA in Art History + Visual Arts from Barnard College, Columbia University. She received her BFA in Interior Design from The School Of Visual Arts as the recipient of a full 4-year Silas H. Rhodes scholarship. Since 2004 she cut her teeth at the prestigious Design & Architectural firms
White Webb LLC
,
Gabellini Sheppard
, and
Heitler Houston Architects
. Sonya was also an Adjunct Instructor of Interior Design at
NYU's School of Professional Studies
, and in 2014 she received the honorable New York University Dean's Pin for her outstanding "10-Years of Teaching Excellence". In 2020, Sonya officially launched her Interior Design firm
SinhaDesign LLC
.